In spring 2012 BT opens its new data centre in Frankfurt in Germany. This future-proof tier 3+ data centre offers highest availability, optimised energy efficiency and unsurpassed power-grid support. It is an ideal platform for modern and innovative IT services with scalable computing and storage. 
Focussed especially on sustainability and an approach to Green IT, this data centre facility is a new element in BT's data centre offering and can be accessed from more than 170 countries globally through BT's IP network.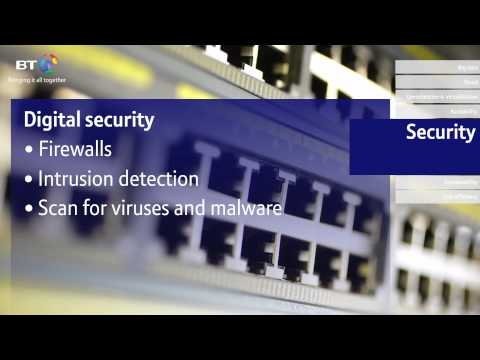 The acceleration of cloud computing calls for new high-bandwidth offerings for managed hosting, co-location and Telehousing.  To ensure a minimal carbon footprint, sustainable use of energy and the lowest possible capital and operational costs, BT has designed the data centre to meet the highest environmental standards and to offer flexibility, security and availability.
The video provides you an overview on its features and approach. More information is available on:
www.bt.com/globaltelecom – our wholesale data centre services or on BT's German website.